a1exander wrote:
Even though you have gone to great detail for which I am gratefull I am still perplexed.
Hopefully the next bit will bring some light on things then.
The gate/riser system was added to bottom of parting plates - as mentioned this fits all the patterns for speed.
The form also contains reservoirs either side to smooth out turbulence and also to act as storage on the riser side so that all the cold metal gets flushed out of mould cavity when filling.
Back to the topside again, more forms added for fill sprue/riser shapes,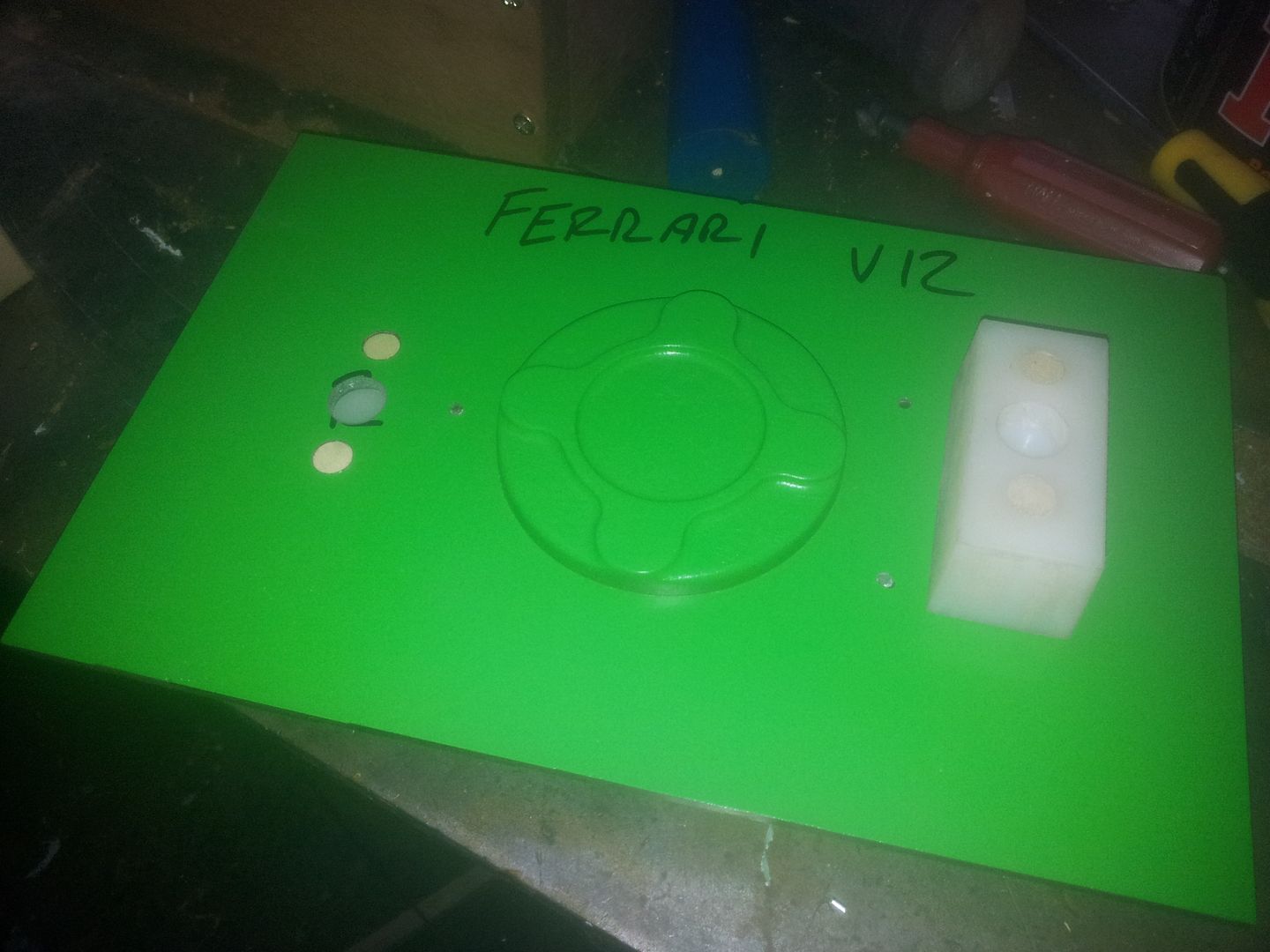 The blue is the fill side,
The parting/mould plate is fitted into top mould box,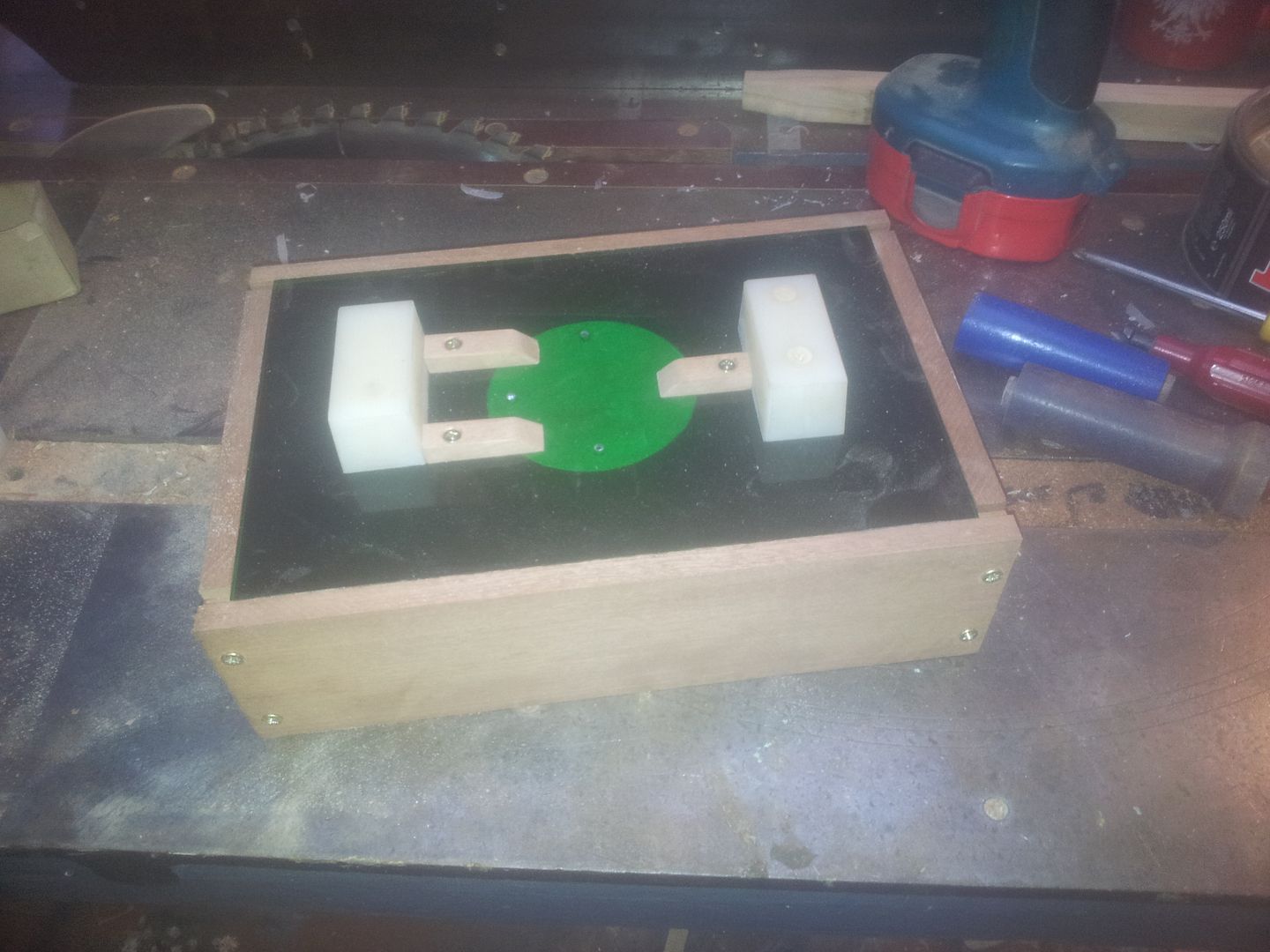 The lot is turned over and fixed to bottom box
The sand, its very fine, similar to hourglass sand,
The binding agent, with these Im using Co2 cure sand because the moulds are so small. Normally a resin bond sand is used with cures in 10mins. With Co2 cure sand mix, water dissolves the bond again so with waterways or cores its easier wash out.
Add, Mix,
Didnt want to dirty mixer so its just mixed by hand, hence the darker bits here and there
in the shot below of top box filled,
Sand is vented with some wire and Co2 pumped into to cure.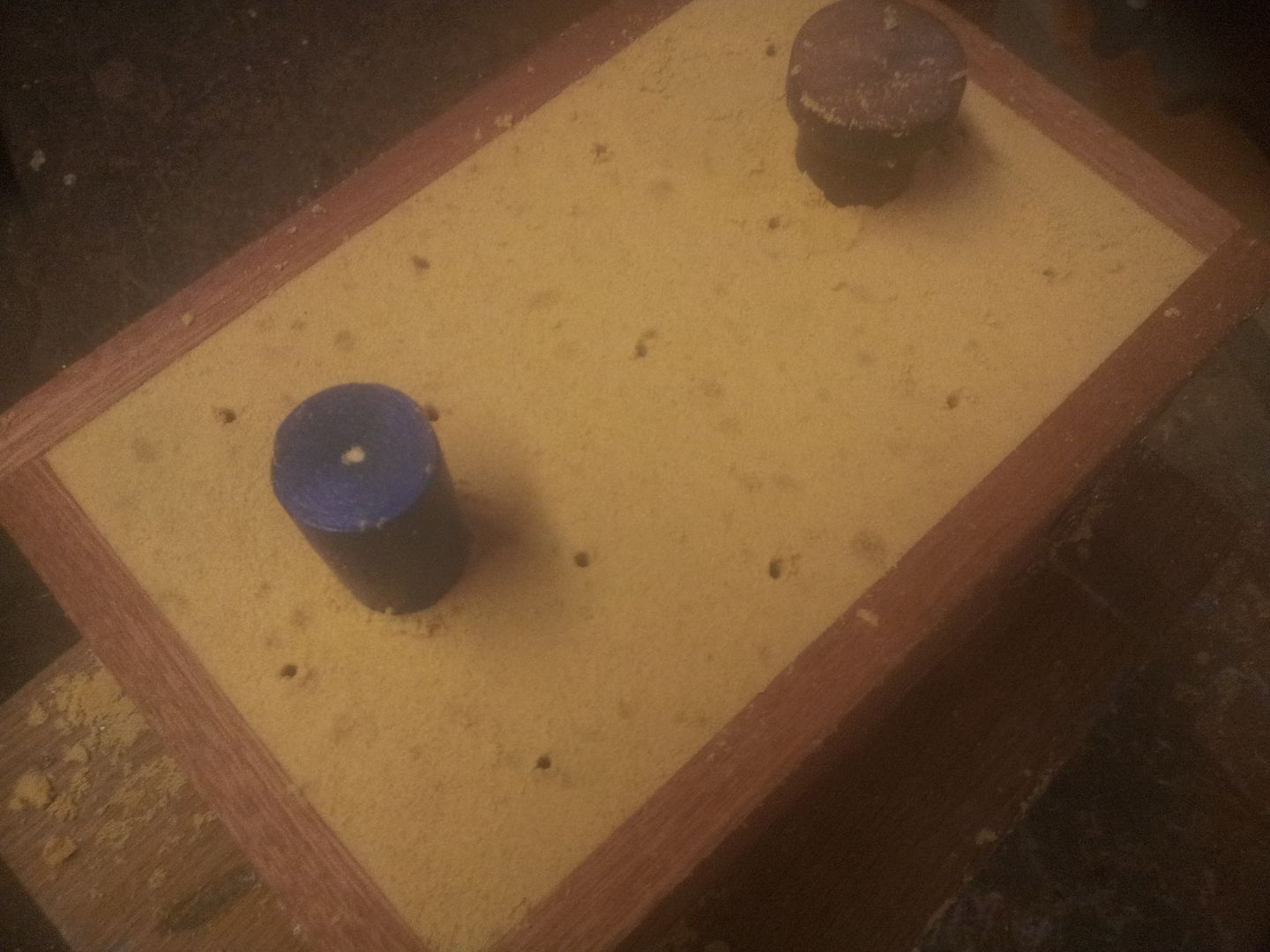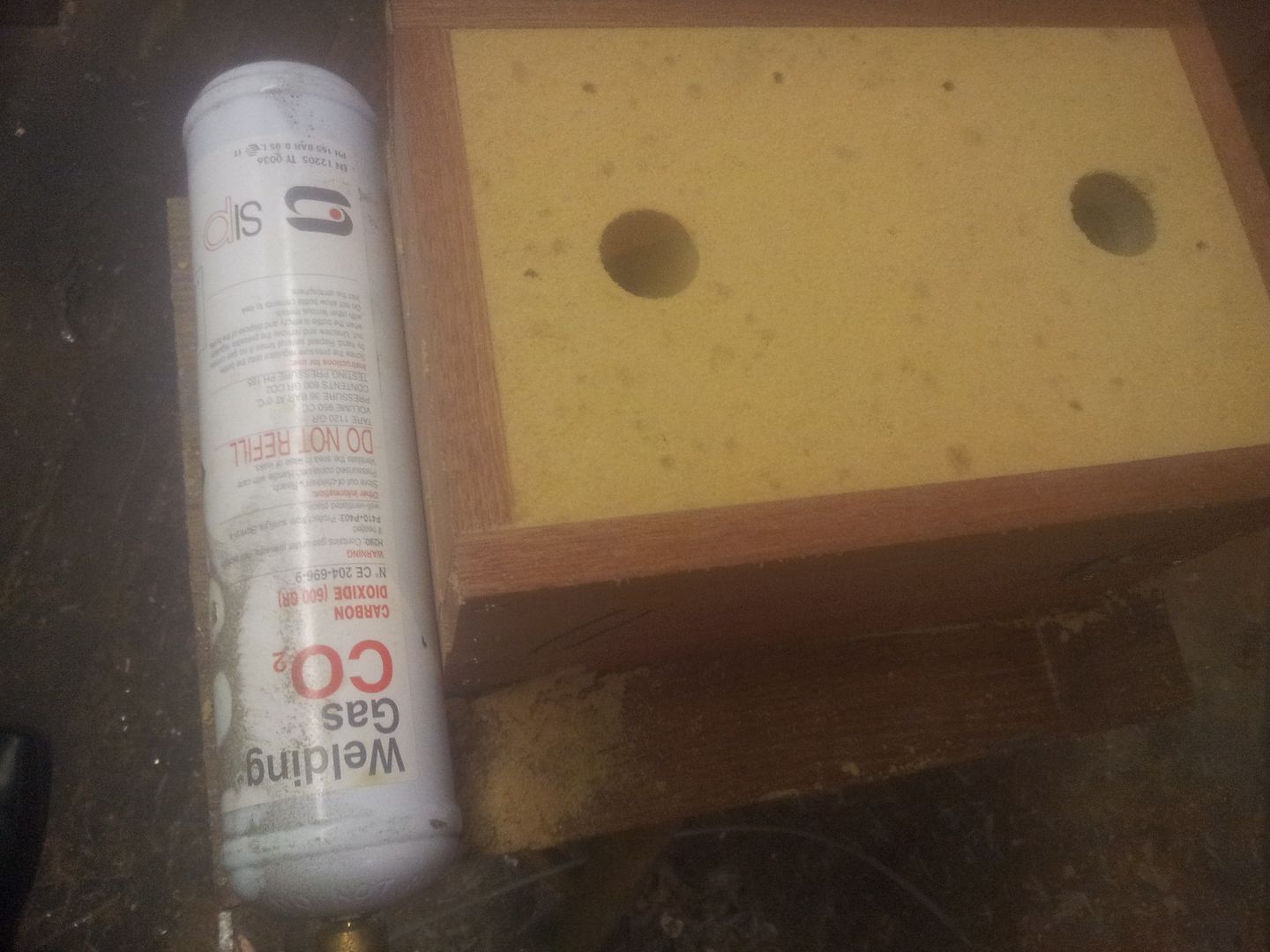 Entire thing turned over and bottom half filled,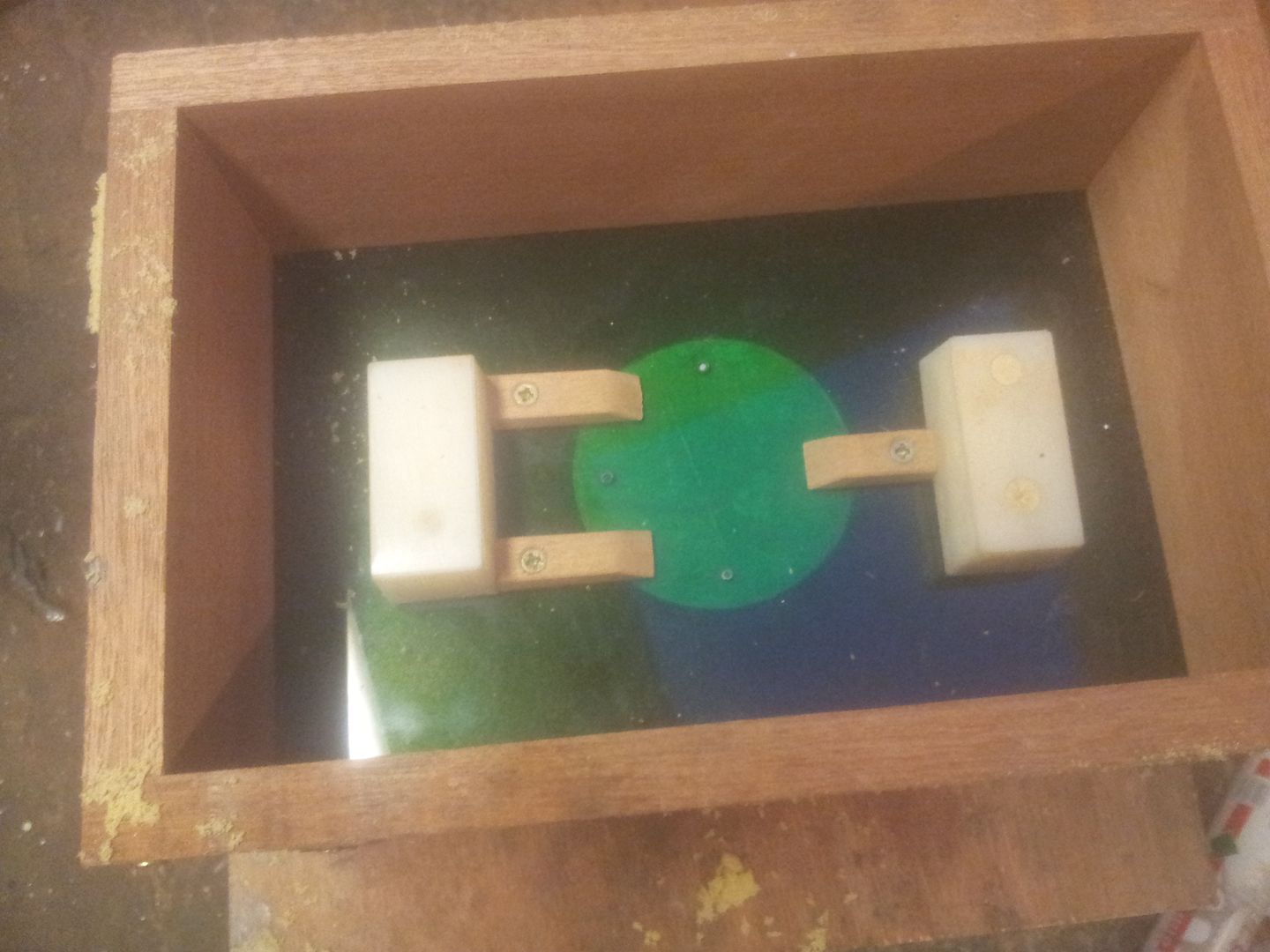 Vented/cured,
Boxes/pattern plate removed and moulds come out like so,
On the three bolt flange a small screw is fitted to hole in center - this impression is needed later to place the short sand core needed to form hollow in part for end of cam,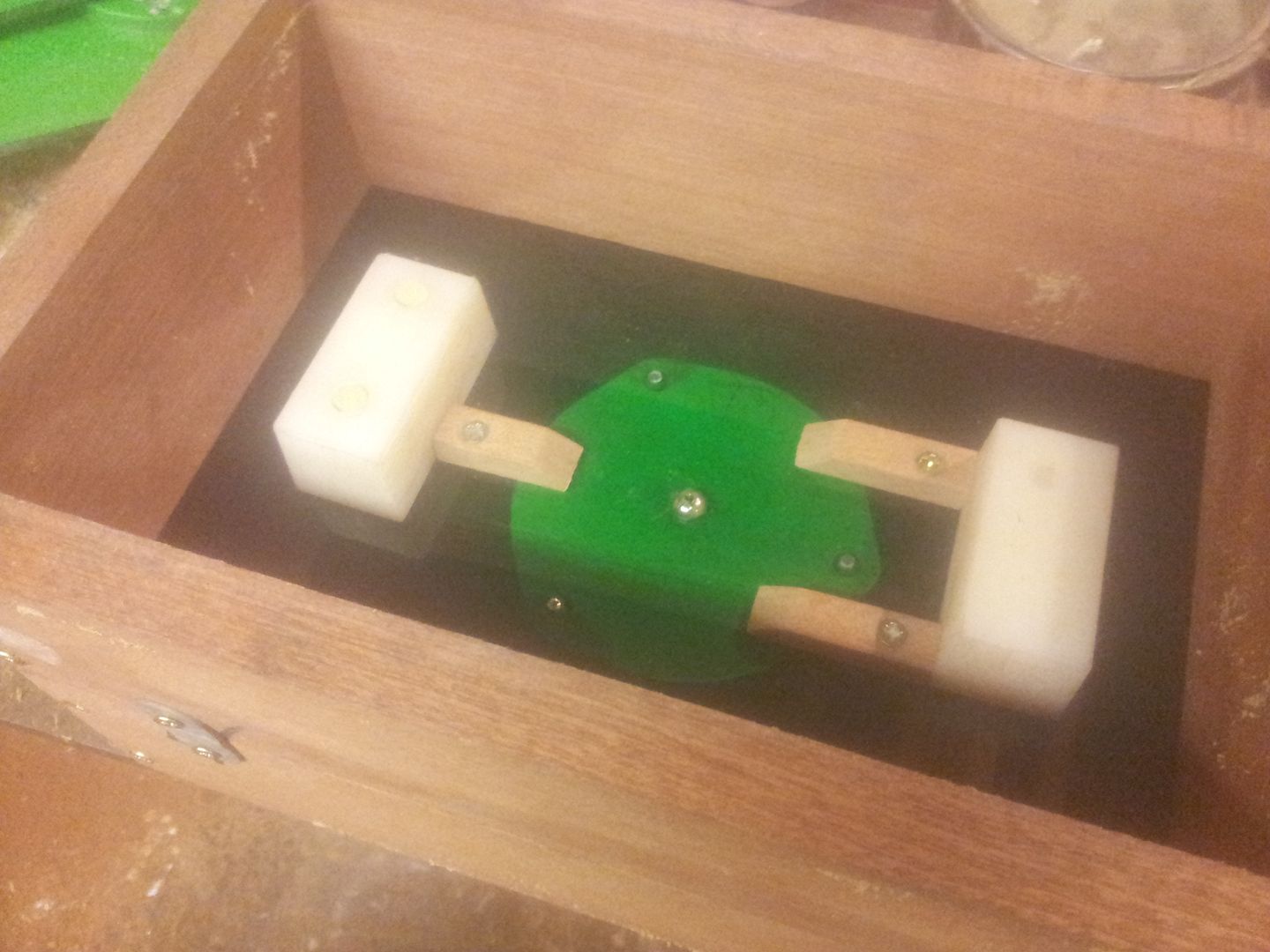 The moulds,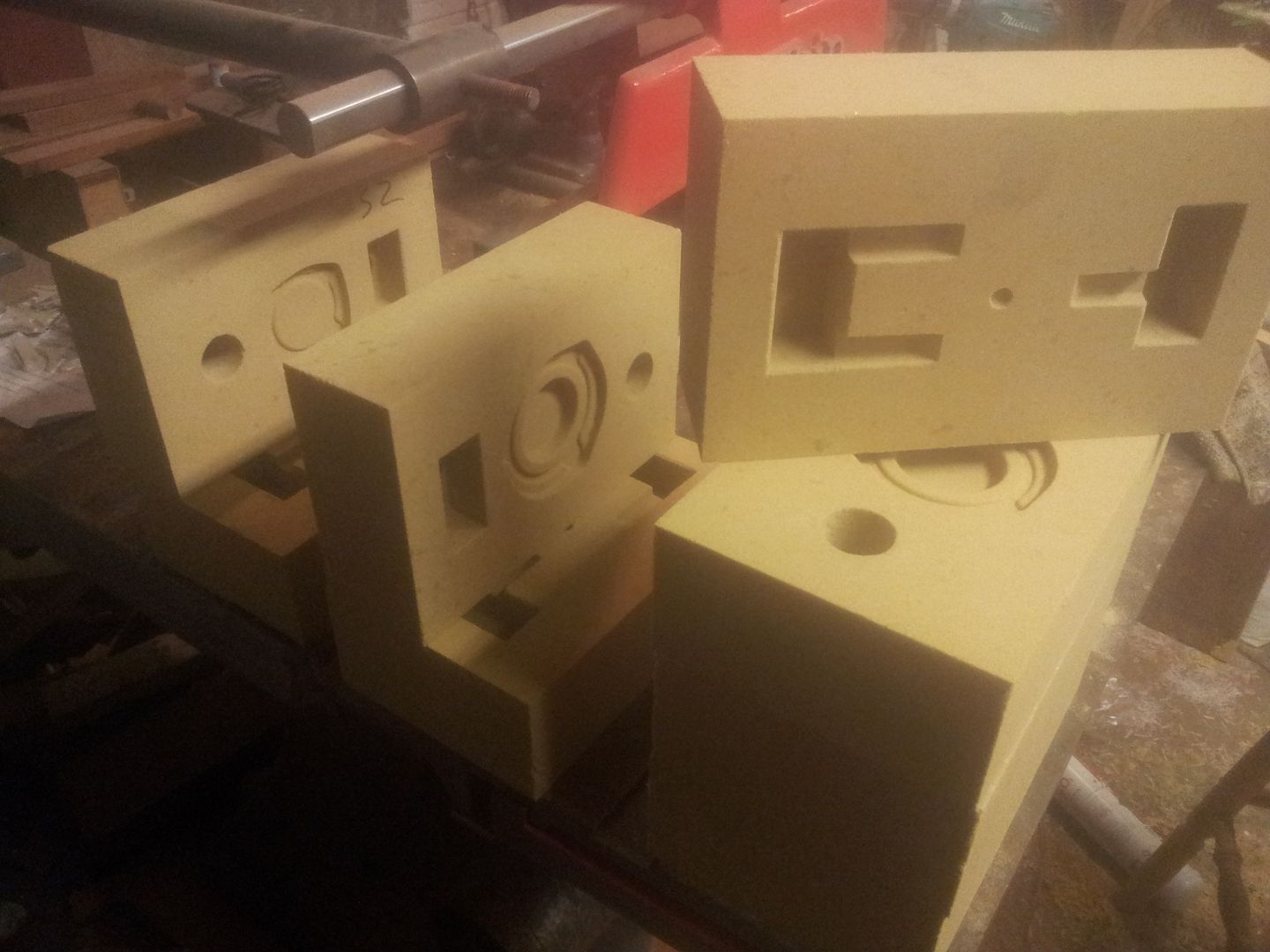 To lock any particles of sand that may come loose, a very weak graphite/zircon solution is mixed up with some iso alcohol. Because Mark wanted slightly rough castings as mentioned to match oem stuff its kept weak so as not to smooth off cavities too much. The coating is ignited to flame dry,
Finished moulds - three bolt moulds awaiting cores to form hollow for cam clearance, also awaiting drilling for air vents, metal filters omitted on these too,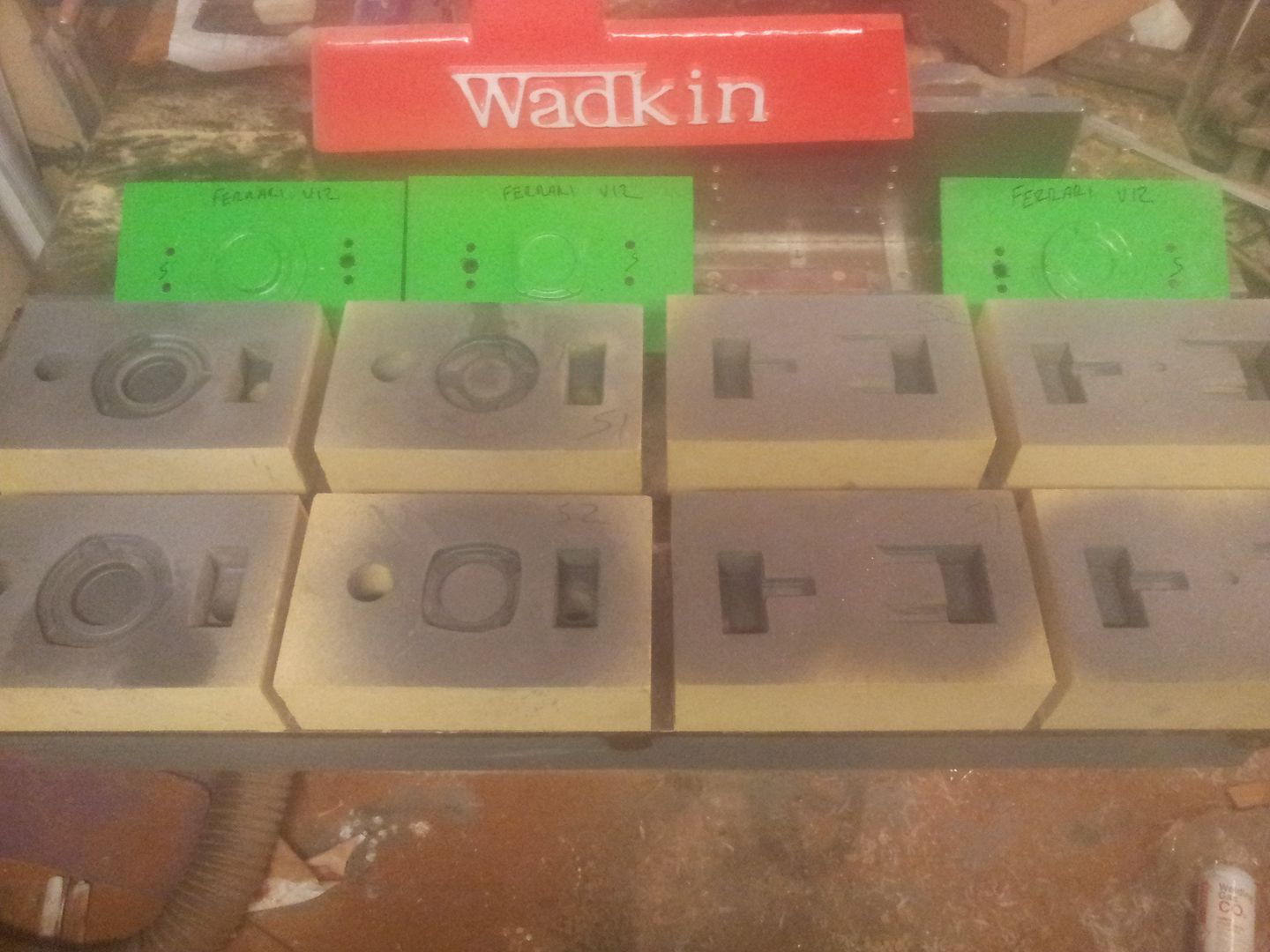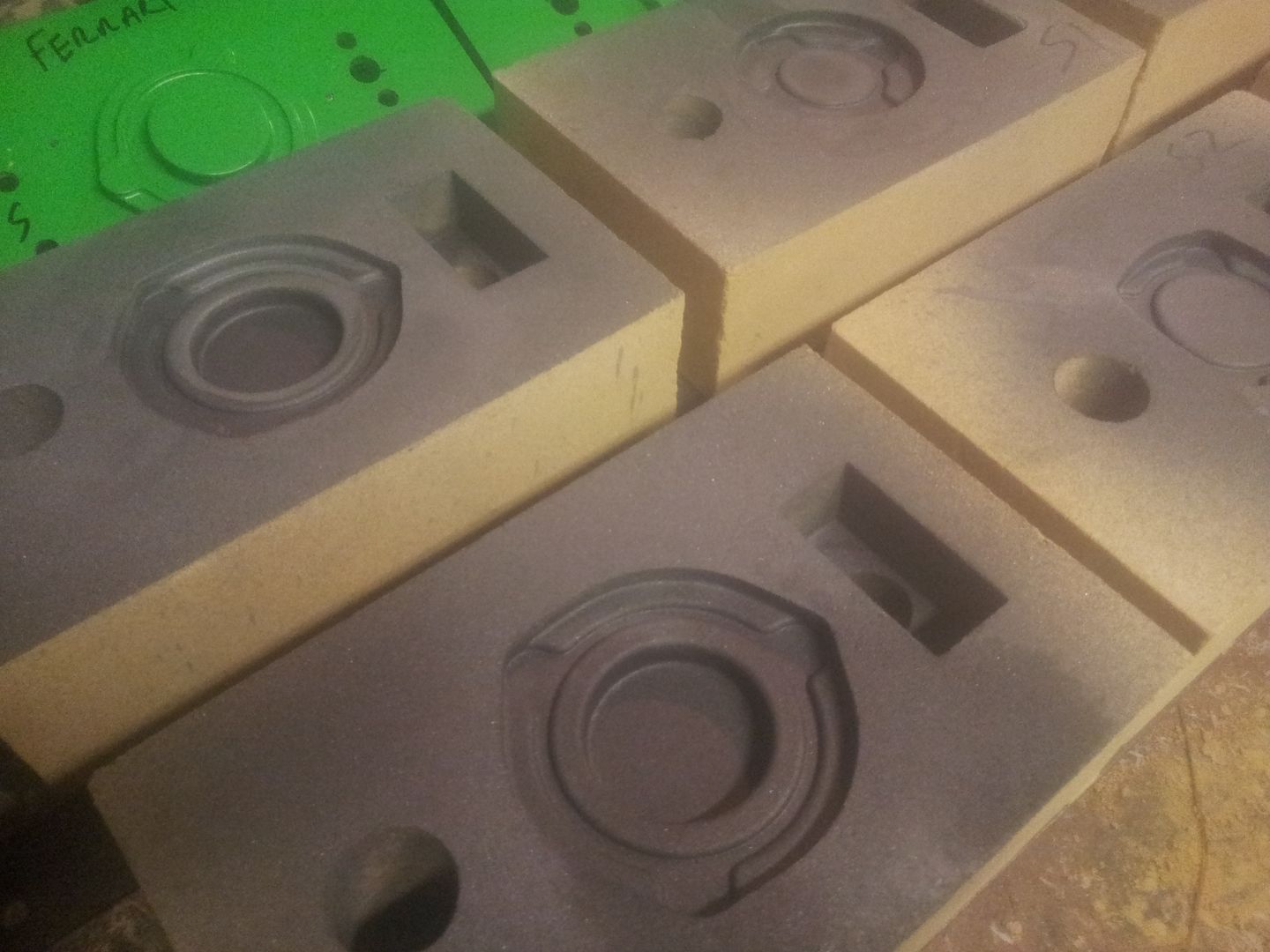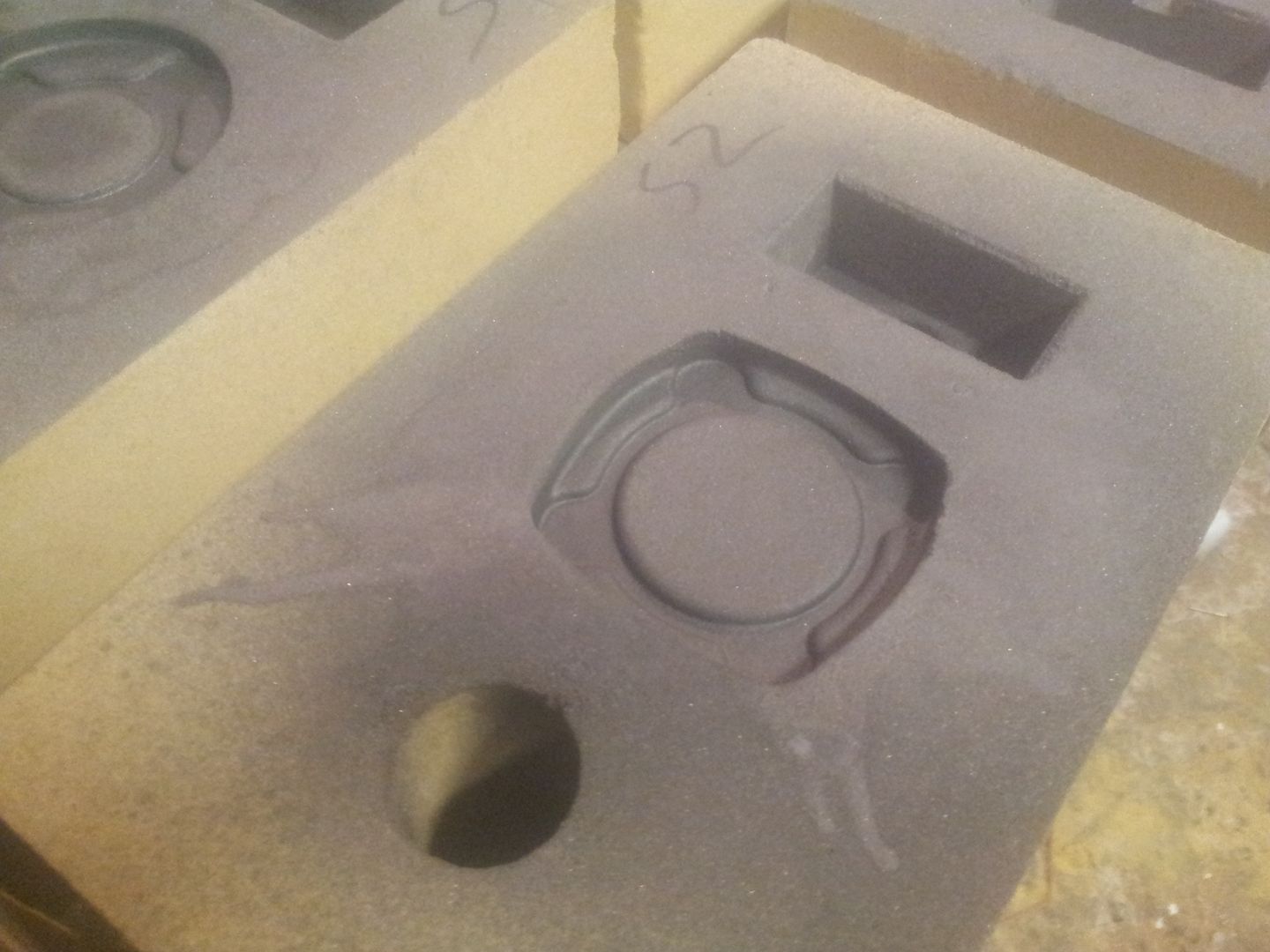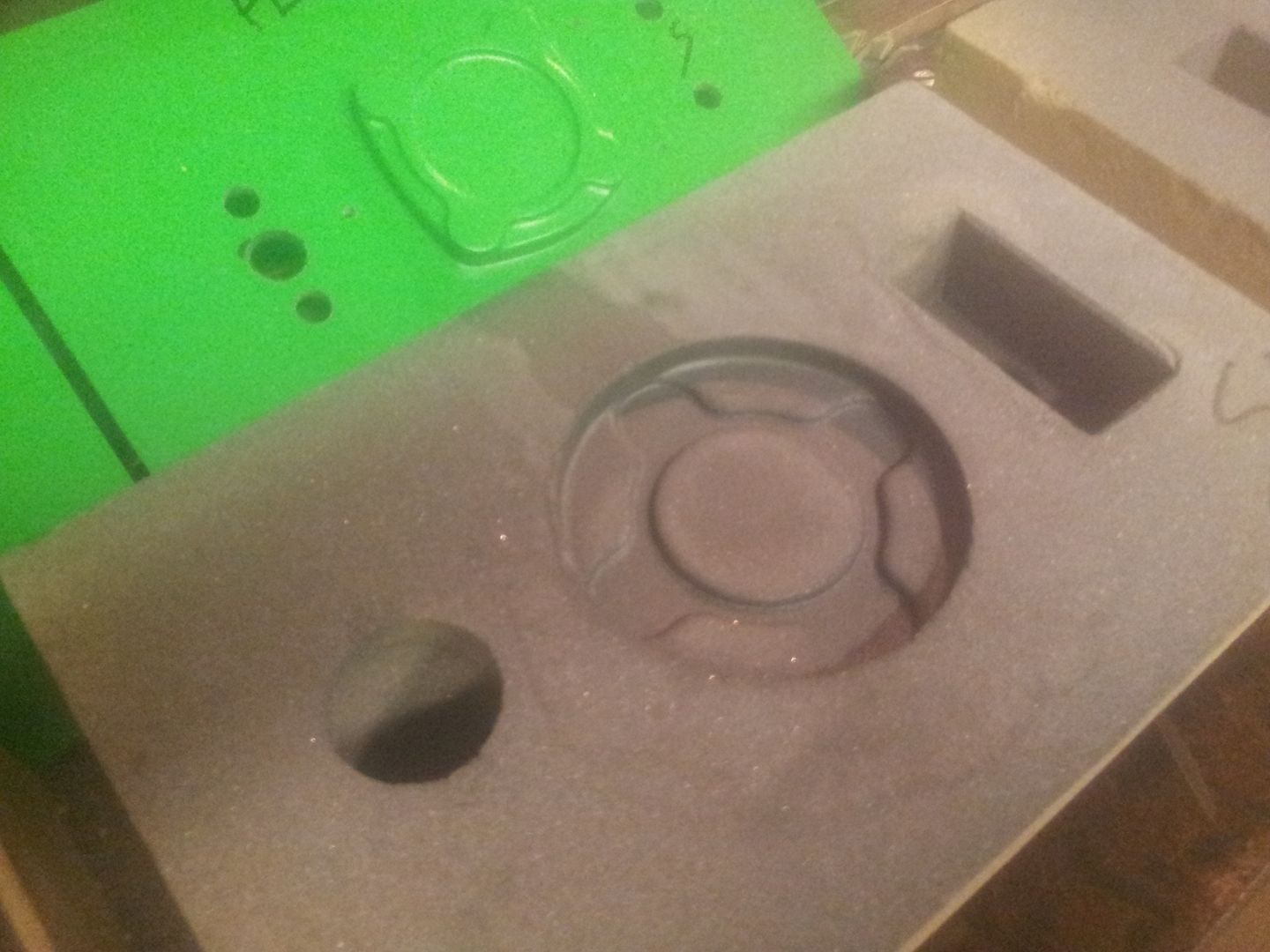 As mentioned these parts are very basic - but the process is much the same no matter how complex the part. Some complex parts/ moulds can require 10-20 patterns, the finished sand mould being built up from many sand components to form required shape.
Hope to get these poured and finish machined tomorrow/eve,
Brian,