A boxer has 180 degree split crank throws... a 180 degree V doesn't.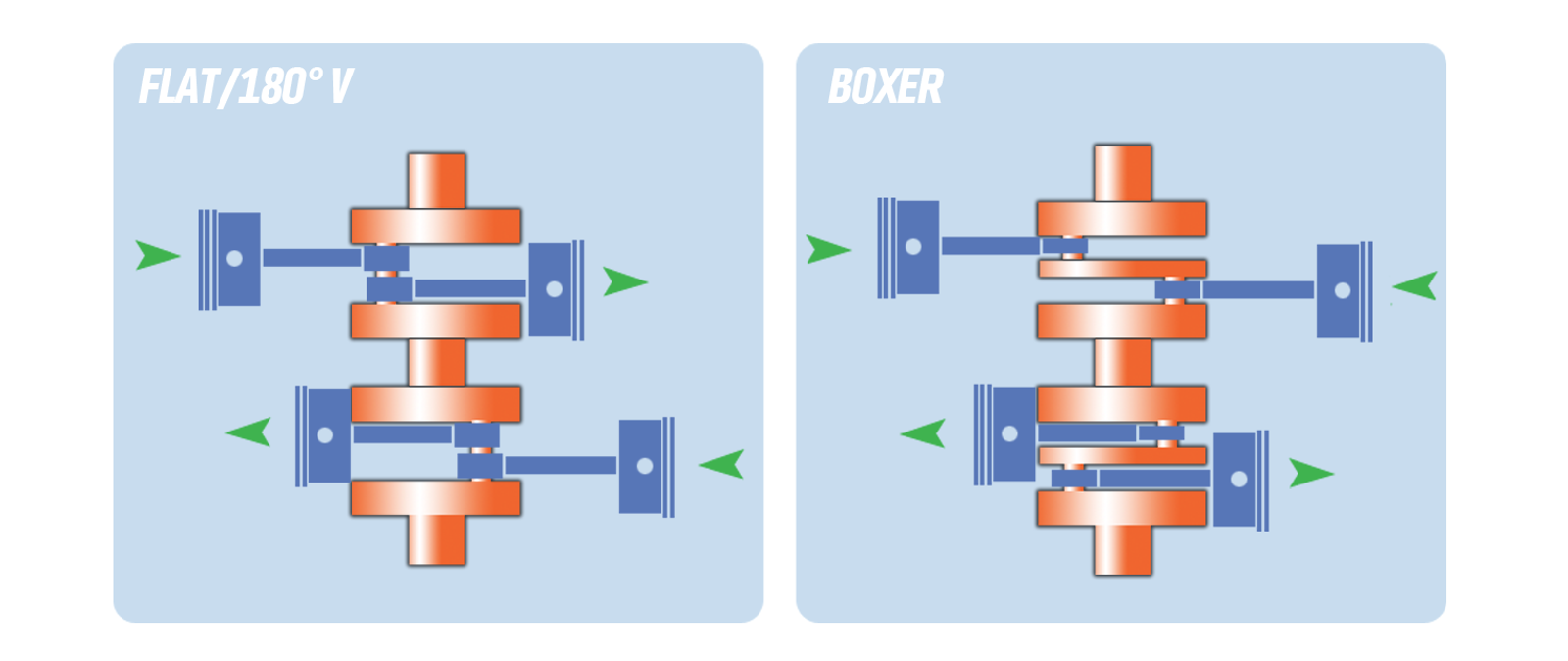 So in the search, I found the article that graphic came from:
https://jalopnik.com/its-time-you-knew- ... 1825246413
He claims the Ferrari is a 180 V, not a boxer... the Berlinetta Boxer doesn't have a boxer engine. Funky. He also says the Porsche flat 12 in the 917 wasn't a boxer either. I guess since a 2 bank 12 will have perfect primary balance no matter what the bank angle is, there's no advantage to the extra complexity of a boxer.
https://en.wikipedia.org/wiki/Flat_engine
Subaru (and I assume Porsche) happens to throw main bearings in between paired cylinders, but each pair has pins that are 180 degrees out from each other. This wouldn't be the case on a 180 degree V. I think VW's only have three mains, so they're in the split crank throw category.
ETA: switched to a better graphic